Phylicia Rashad is an American Tony Award-winning actress and singer. She has a net worth of $25 million as of June 2023. Phylicia Rashad is maybe best known for her incredible performance as Clair Huxtable on the hit NBC sitcom "The Cosby Show." Several years later, she reunited with Bill Cosby to play Ruth Lucas on the 'Cosby' sitcom on the CBS network.
Rashad has been featured in many movies on Broadway, including "Jelly's Last Jam," "A Raisin in the Sun," "Into the Woods," and "Cat on a Hot Tin Roof," and she won many awards for these films.
Early Life
Phylicia Rashad, originally known as Phylicia Ayers-Allen, was born in 1948 in Houston, Texas. Her father, Andrew, pursued a career as an orthodontist, while her mother, Vivian, is a multi-talented artist, playwright, scholar, and a nominee for the prestigious Pulitzer Prize. Rashad has three siblings: Tex, a jazz musician; Debbie Allen, an actress, and choreographer; and Hugh, who works in the field of real estate banking.
Growing up, the family relocated to Mexico, which made Rashad fluent in Spanish. For college, she attended Howard University, graduating magna cum laude with a BFA in 1970.
After she released the disco concept album "Josephine Superstar" in 1978, Rashad came to be known for her Broadway stage work in the 1980s. Among her early credits, she acted as Deena Jones in "Dreamgirls," serving as the understudy of Sheryl Lee Ralph. Also, she was a munchkin in 'The Wiz' for nearly four years.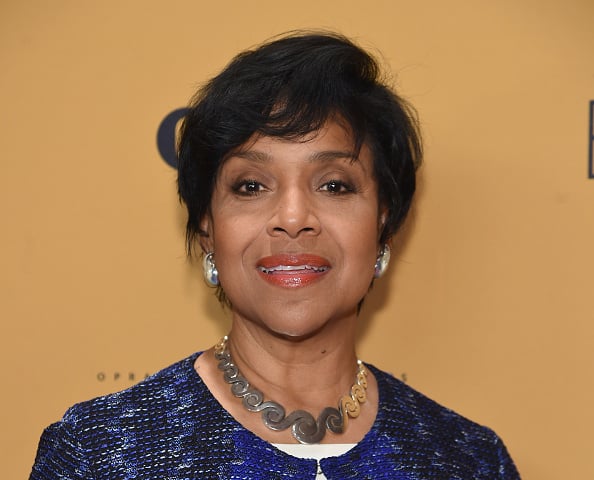 Theatrical Successes
Rashad continued to establish her reputation on the stage, showcasing her talent in notable Broadway productions. She graced the stage in Tracy Letts' "August: Osage County," Stephen Sondheim's "Into the Woods," and George C. Wolfe's "Jelly's Last Jam." However, it was in 2004 that she reached a new pinnacle in her career with her remarkable portrayal in a revival of "A Raisin in the Sun."
This extraordinary performance earned Rashad the distinction of becoming the first black actress to receive the prestigious Tony Award for Best Actress in a Play. The following year, she garnered another nomination for the same award for her captivating role in August Wilson's "Gem of the Ocean."
Rashad's illustrious Broadway career boasts a range of notable credits. She graced the stage in Tennessee Williams' "Cat on a Hot Tin Roof," alongside James Earl Jones and Anika Noni Rose, as well as in Melvin Van Peebles' "Ain't Supposed to Die a Natural Death."
Additionally, Rashad has left her mark in the off-Broadway scene, captivating audiences with performances in productions like "Bernarda Alba," "Cymbeline," and "The Duplex" at the esteemed Lincoln Center.
Her talent has also shone in works such as "Helen" and "Everybody's Ruby" at the renowned Public Theater, and in "The Sirens" at the esteemed Manhattan Theatre Club. Notably, Rashad has made significant contributions to the Negro Ensemble Company, showcasing her skills in productions including "Puppet Play," "Weep Not For Me," and "In an Upstate Motel."
Furthermore, she has graced the stages of esteemed regional theaters, such as the Alliance Theatre in Atlanta and the Arena Stage in Washington, DC.
Theatre Directing
In 2007, Rashad tried to direct the Seattle Repertory Theatre's production of "Gem of the Ocean." Later on, in 2014, she directed a revival of August Wilson's "Fences" at Princeton, New Jersey's McCarter Theatre. She continued to focus on August Wilson's work in 2016 when she directed the playwright's "Ma Rainey's Black Bottom" at Los Angeles' Mark Taper Forum.
Television Career
Following her stint on the ABC soap opera "One Life to Live," Rashad achieved a breakthrough television role in 1984 on the NBC sitcom "The Cosby Show." This marked a significant turning point in her career. In the series, Rashad portrayed the character Clair Huxtable, a lawyer and the wife of obstetrician Cliff Huxtable, played by Bill Cosby. She skillfully portrayed the matriarch of their five children.
"The Cosby Show" enjoyed a successful run until 1992 and garnered Rashad two well-deserved Emmy Award nominations. Alongside her work on the sitcom, Rashad made appearances in television movies such as "Uncle Tom's Cabin," "False Witness," "Polly," and "Jailbirds." Additionally, she reprised her beloved role as Clair Huxtable in four episodes of the sitcom "A Different World."
In 1996, Bill Cosby made a return to television with the CBS sitcom "Cosby," and he reached out to Rashad to portray the character Ruth Lucas, his on-screen wife. The show aired until 2000. Following this role, Rashad made notable appearances on various TV series, including an episode of "Everybody Hates Chris" and three episodes of the detective series "Psych."
In 2008, she had the opportunity to reprise her Tony-winning role as Lena Younger in a television film adaptation of "A Raisin in the Sun." Rashad's television credits continued to expand, with appearances in shows such as "The Cleveland Show," "Jean-Claude Van Johnson," "When We Rise," "This Is Us," "Station 19," and a recurring role on "Empire."
Phylicia Rashad Film Career
On the big screen, Phylicia Rashad made her starring debut in the 1996 period drama "Once Upon a Time… When We Were Colored." It was followed in 1999 by the comedy "Loving Jezebel".
In 2010, she appeared in three movies: the Halle Berry drama "Frankie and Alice"; the romcom "Just Wright," with Queen Latifah and Common; and Tyler Perry's "For Colored Girls," which had an incredible cast starring Kerry Washington, Anika Noni Rose, Janet Jackson, and Whoopi Goldberg.
Rashad worked with Perry once more in 2012 on his romantic drama film "Good Deeds." Later films credits include "Gods Behaving Badly," and the sports drama "Creed" together with its sequel, "Creed II." In 2020, Rashad was in Tyler Perry's "A Fall from Grace," the horror movie "Black Box," Netflix's fantasy musical "Jingle Jangle: A Christmas Journey," and Disney/Pixar's film "Soul."