Owning and managing a professional sports franchise is something that not many people will achieve. The average franchise value of an NFL team in 2022 was $4.465 billion. The average NHL team was worth around $1.030 billion. Even minor-league baseball franchises are valued at millions of dollars.
The main point is simply that in case you own a sports team, you might be doing quite well financially. And in case you own many sports teams, you are living your best life.
Stan Kroenke is among those individuals who own multiple teams. He has had maybe the most incredible run a pro sports owner has ever had. Here is his ownership breakdown in the past 16 months.
In February 2022, the Los Angeles Rams knocked off the Cincinnati Bengals in Super Bowl LVI. Notably, the Rams also happened to host the Super Bowl at SoFi Stadium, the venue Stan Kroenke spent about $5.5 billion to construct.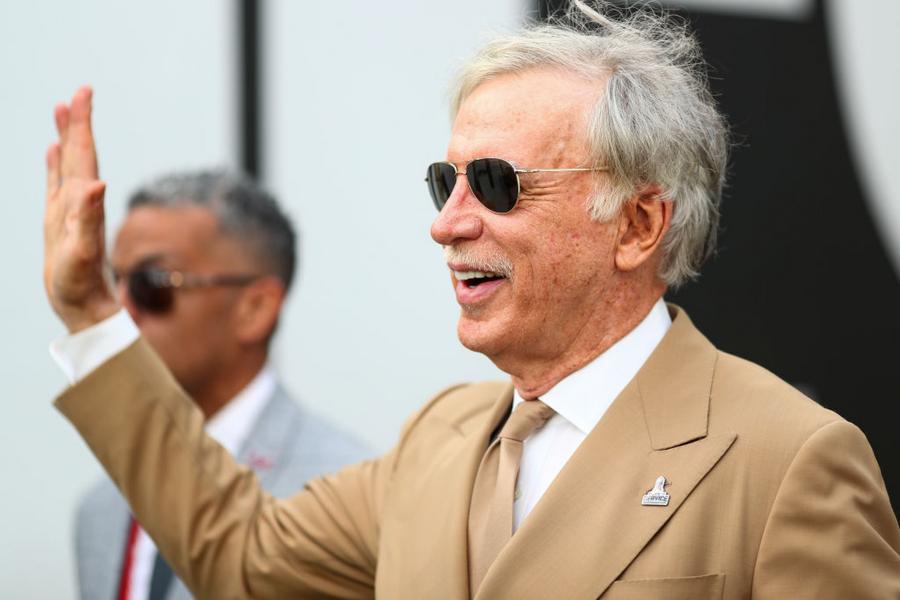 That summer, two Colorado teams took home championships. The Colorado Mammoth managed to win their first National Lacross League title in 16 years, knocking off the Buffalo Bandits 2-1 in a three-game series. Eight days later, the Colorado Avalanche ended their title drought of over 20 years, defeating the Tampa Bay Lightning in six games.
In August 2022, Arsenal F.C. introduced an 8-part docuseries called All or Nothing: Arsenal on Amazon Prime Video. The English club started its Premier League season with a 5-game unbeaten run, eventually finishing second in the table with 84 points and qualifying for next season's Champions League group stage.
In June 2023, the Denver Nuggets earned their first title since joining the NBA 47 years ago. Furthermore, Nikola Jokic was named Finals MVP and he insisted on going home after he was informed that the championship parade was three days after Denver's won the title. That man seems to have his priorities set.
Stan Kroenke also had some success with esports teams. The Los Angeles Guerrillas were persistent and they won the Major 2 of the 2022 Call of Duty league, while the Los Angeles Gladiators were champions of the 2022 Kickoff Clash and Midseason Madness tournaments within the Overwatch esports league.
Kroenke launched Kroenke Sports & Entertainment in 1999. The establishment functions as the holding company for all of his teams. The Nuggets and Avalanche are held by his wife technically. His wife is Walmart heiress Ann Walton Kroenke. She holds these teams since the NFL forbids owners from having teams in other markets.
In case the Colorado Rapids manages to pull off an MLS title, all of Kroenke's teams will have had a successful 2022 and 2023. That type of run is unexpected. But then again, not many owners have such a varied portfolio of franchises.