Previously known as Kween Granola Butter, Oat Haus Granola Butter ranks as the world's first spreadable allergy-free alternative to seed and nut butter.
Notably, Oat Haus Granola Butter does not contain any of the top eight allergens and is a perfect nutrient-dense option for anyone who experiences dietary restrictions or suffers from allergies. The flavor that comes with the original Oat Haus Granola Butter is said to be cinnamon graham crackers and you can consider it nut butter's "more interesting, less-nutty cousin."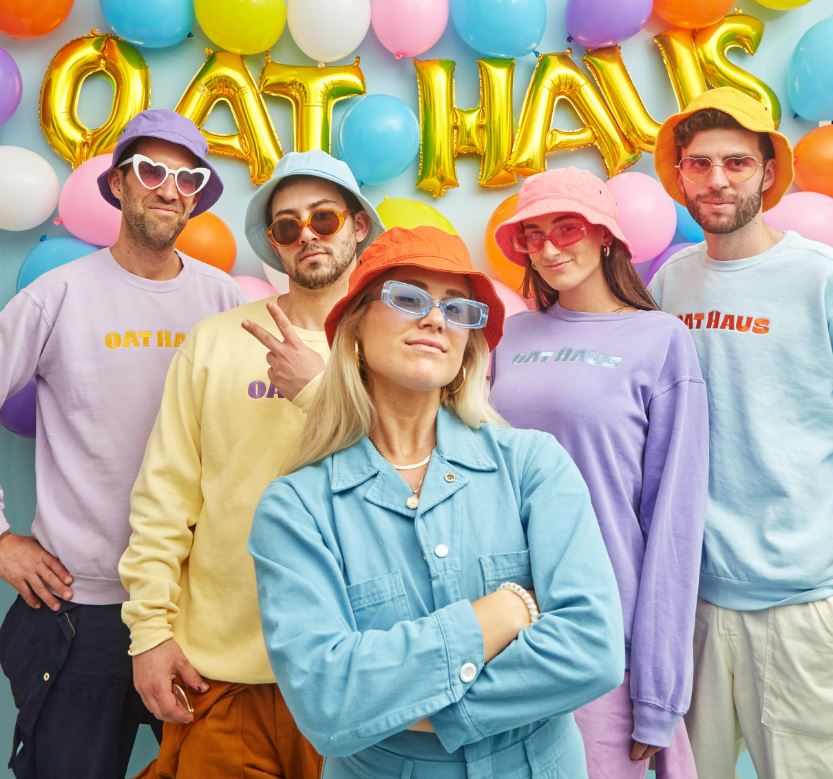 Ali Bonar is a young tech entrepreneur who asked herself, "Why has no one created an oat-based spread?"
This young Escondido native developed several eating disorders while studying at UC Berkeley and spent a few years restricting and bingeing. During her recovery process, she noted that she could no longer digest nuts and started looking for a nut-free spread.
Nothing available on the market tasted good to Ali, and one day, she wondered why nobody had ever thought of making a granola spreadable butter. With the assistance of her boyfriend Eric Katz and friend Ari Schraer, she eventually launched the world's first-ever spreadable granola butter in 2018.
Why Is Oat Haus Granola Butter Popular?
Oat Haus Granola Butter has grown to become a popular brand since it is soy-free, nut-free, non-GMO, dairy-free, vegan, kosher, gluten-free, and allergen-free.
Batches of Oat Haus Granola Butter–gluten-free oats that are mixed with olive oil, coconut oil, flax, a magic spice blend, and a little maple syrup are whipped up in a wholly nut-free factory situated in Philadelphia.
Shark Tank Appearance
Kween Granola Butter was unveiled in 2018 and rebranded in July 2021 as Oat Haus Granola Butter before it appeared on the 13th season of Shark Tank.
Eric, Ali, and Ari had unsuccessfully applied three times to appear on Shark Tank before they were invited to apply a fourth time. In February 2021, Oat Haus applied and filmed the episode in July of the same year. The third episode of Season 13 of Shark Tank aired in October 2021.
After an energetic pitch and originally positive responses from the Sharks Kevin O'Leary, Lori Greiner, Mark Cuban, Daniel Lubetsky, and Barbara Corcoran, each of them withdrew citing texture and lack of differentiation among several other things.
Where Is The Company Today?
There is never such a thing as bad publicity. Oat Haus Granola Butter's appearance on Shark Tank did not land them a deal but it brought them to the awareness of millions of viewers.
In 2022, Oat Haus collaborated with JOJO's Chocolate in time for Valentine's Day and partnered with actress Jameela Jamil who currently serves as the brand's new Investor and Social Impact Advisor. Once you taste Oat Haus Granola Butter, you will never turn back.
Their products are available at Oat Haus or Amazon.com.
For anyone feeling adventurous, there are 6 other flavors on offer including Birthday Cake, Chocolate, Cookie Dough, Vanilla, Coffee, and Strawberry Shortcake.