Ron DeSantis, the Governor of Florida and candidate for the Republican presidential nomination is now a millionaire majorly due to an advance that he collected for writing the book "The Courage to Be Free: Florida's Blueprint for America's Revival."
The latest financial disclosures made by DeSantis showed him pocketing $1.25 million out of the book's incredible $2 million advance. The amount was enough to triple his net worth from before the contract for the book was signed.
$2 million is an impressive advance in the publishing space regardless of who you are, but it is an especially great number for DeSantis, who before 2022 was among the few high-profile politicians who had a net worth of only $320,000. With the new book, his net worth spiked to over $1 million.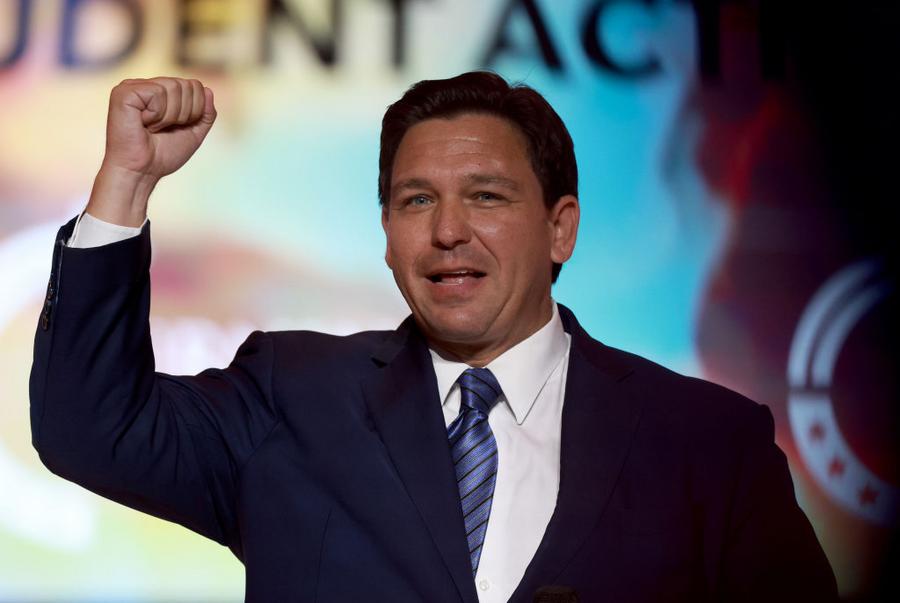 While DeSantis has never made the type of huge paydays that some of the politicians have in the legal or business fields before they reach higher office, the WSJ story highlights that he has made it a practice to brush shoulders with the ultra-wealthy many times during his political career:
"He has long courted ultrarich donors, dating to his time in Congress, some of whom have lent him the use of their private jets, at times drawing media scrutiny. An avid golfer, he has married fundraising and schmoozing with donors with rounds at top courses and exclusive locations."
One of the allegations that DeSantis makes in his book is that when he graduated from Yale, he had considerably less to his name than most of his rich classmates, with only $101.24 in his bank account.
Ron DeSantis might be in the millionaires' club now, but his net worth is considerably less than that of the leading Republican presidential candidate, billionaire former President Donald Trump, who has a staggering net worth of $2 billion.