Margot Robbie, hailing from Australia, has established herself as a prominent actress with a remarkable net worth of $60 million. While she initially embarked on her acting journey in her home country, her move to the United States catapulted her to international fame. Through the years, her exceptional versatility has shone through as she effortlessly embodies a diverse array of characters – often including historical figures in biographical films.
Her cinematic repertoire boasts an array of notable roles, such as her captivating performances in "The Wolf of Wall Street," "Suicide Squad," "Once Upon a Time… in Hollywood," "Barbie," and "I, Tonya." Notably, her portrayal of Olympic figure skater Tonya Harding in "I, Tonya" earned her an Academy Award nomination for Best Actress. Beyond her on-screen accomplishments, Margot Robbie proves to be a multifaceted talent, extending her expertise into the world of production.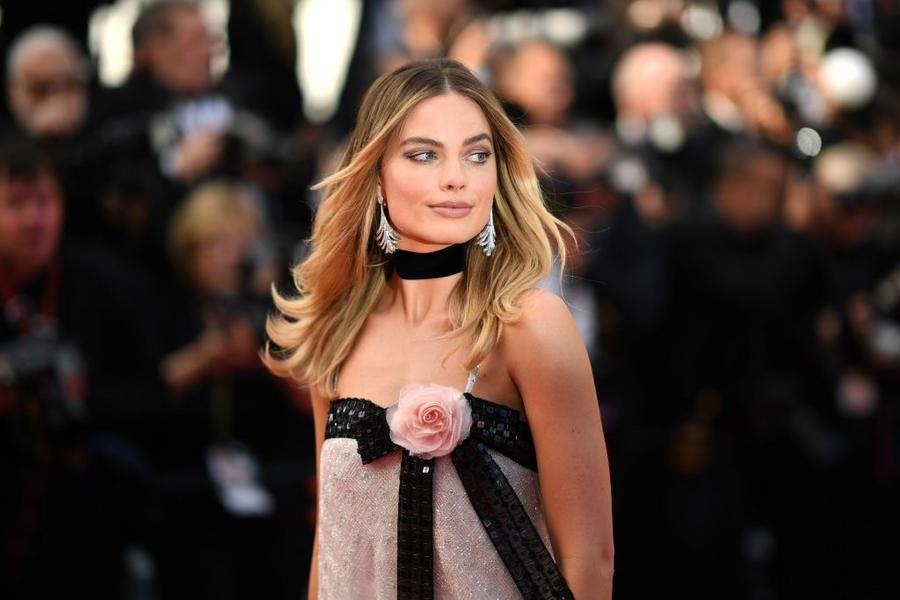 Collaborating with her husband, Tom Ackerly, she has co-founded the production company LuckyChap Entertainment. Their endeavors have yielded remarkable projects, including the critically acclaimed "I, Tonya" and "Promising Young Woman." Margot Robbie's journey remains an inspiring testament to her dedication, versatility, and profound impact on the world of entertainment.
Highest Paid Actresses
From September 2018 to September 2019, Margot Robbie earned $24 million from her different ventures. That was enough to make her one of the highest-paid actresses in the world within that period.
Margot both starred in and produced the 2023 film 'Barbie.' Barbie was a huge success, earning more than $1 billion at the global box office. In that context, Margot Robbie's total payday from this film is expected to exceed $50 million.
Endorsements
Margot Robbie has diversified her earnings beyond acting through various endorsements and partnerships. In 2016, she became the ambassador for Calvin Klein's Deep Euphoria fragrance. Subsequently, she was featured in Nissan commercials promoting their electric vehicle line in 2017.
In 2018, Robbie extended her influence as the brand ambassador for renowned luxury fashion house Chanel. Her collaboration with Chanel has been substantial, culminating in her representation of the "Chanel Gabrielle Essence" fragrance. Praised for her impeccable style, she ranks among the most fashion-forward celebrities of today.
Early Life
Born on July 2nd, 1990, in Dalby, Queensland, Margot Elise Robbie's upbringing was shaped by her single mother on the Gold Coast, where she shared her childhood with three siblings on their family farm. Balancing responsibilities, by 16, she juggled three jobs, including one at Subway, to support her family. Concurrently, she nurtured her budding love for acting and pursued drama studies at Somerset College. A year later, at 17, Margot relocated to Melbourne to embark on her journey as an actress.
Margot Robbie Career
Robbie's career began with roles in Australian films like "ICU" and "Vigilante." Transitioning to Australian commercials, she secured guest spots in TV shows like "The Elephant Princess" and "City Homicide." A significant breakthrough emerged in 2008 with a recurring role on the renowned soap opera "Neighbours."
After further Australian projects, Robbie ventured to Los Angeles for pilot season. While initial attempts yielded minimal impact, she found success in the British rom-com "About Time" (2013), propelling her into recognition. Yet, her defining moment arrived that same year in Martin Scorsese's "The Wolf of Wall Street," alongside Leonardo DiCaprio. The film earned over $392 million globally and Robbie garnered praise for her Brooklyn accent.
Establishing her production company, she starred in "Focus" alongside Will Smith, her performance receiving acclaim despite mixed reviews for the film. Her role in the New Zealand film "Z for Zachariah" also garnered critical appreciation. Over subsequent years, Robbie was featured in diverse films including "Suite Francaise," "The Big Short," "Whiskey Tango Foxtrot," and "The Legend of Tarzan."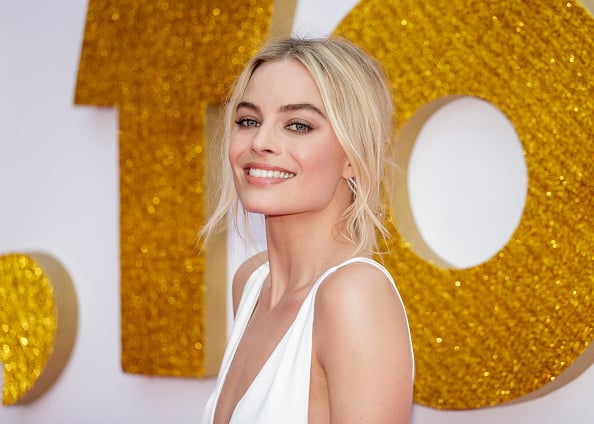 In 2016, a pivotal role emerged as Margot embodied Harley Quinn in "Suicide Squad." Despite mixed reviews, Robbie's performance gleamed as a highlight for most critics. Subsequently, she took on roles in "Goodbye Christopher Robin" and soared to new heights portraying Tonya Harding in "I, Tonya," a role celebrated as one of her finest.
2018 marked her foray into voice acting with the animated/live-action film "Peter Rabbit," where she voiced Flopsy Rabbit. Following this, she engaged in projects like "Terminal" and "Slaughterhouse Rulez," culminating in her portrayal of Queen Elizabeth I in "Mary Queen of Scots."
Progressing to 2019, she graced the screen in "Dreamland" and Quentin Tarantino's "Once Upon a Time in Hollywood," aligning with her directorial aspirations. Concluding 2019 with "Bombshell," she embarked on 2020 with "Promising Young Woman."
Notably, 2020 witnessed her reprising the role of Harley Quinn in "Birds of Prey."
Relationship
In 2014, Margot Robbie entered a relationship with Tom Ackerly, an assistant director she had crossed paths with during the production of "Suite Francaise." Their bond deepened, leading to their marriage in 2016. Following a period of cohabitation with housemates in London, they eventually moved to Los Angeles together.
Real Estate
Since rising to Hollywood prominence, Margot Robbie has demonstrated considerable activity in the real estate market. In 2017, she discreetly acquired a property in Los Angeles' Hancock Park neighborhood, a purchase that became known months later. Reportedly, she invested $2.73 million in the 3,300-square-foot residence, which boasts amenities like a wine cellar, a pool, a private balcony, and even a room dedicated to her newly adopted puppy.
In 2018, Margot acquired another LA home for $950,000, later listing it for $1.2 million in December 2020.
The momentum continued in 2019, as Robbie purchased two homes for her family members. One residence was bestowed upon her sister, while the other was gifted to her mother. Situated on Australia's scenic Gold Coast, these adjacent duplex homes, collectively priced at about $1.8 million, hold special significance. In 2014, Robbie marked her mother's 60th birthday by paying off her mortgage.
Further in 2019, Robbie indulged in a personal acquisition, securing a Venice neighborhood compound for $5 million. This enclave comprises three structures and offers tranquility akin to a fortress, complete with lush lawns and a private pool. Additionally, she holds an investment property in Hollywood Hills—a 1,000-square-foot home—yielding substantial passive income through leasing.