Joshua Kushner is an American entrepreneur, businessman, and investor who has a net worth of $3.5 billion as of January 2023. Joshua Kushner earned most of his net worth as the founder of the venture capital company Thrive Capital.
He is also the co-founder of Oscar Insurance. It should also be noted that Joshua comes from an extremely wealthy real estate family. His brother is Jared Kushner which means that Ivanka Trump is his sister-in-law.
Based on a 2018 wealth disclosure report by Jared, their family controls a $7 billion real estate portfolio and every sibling's share of the trust is worth $800 million. In 2018, Joshua Kushner married Victoria's Secret supermodel Karlie Kloss. They had been dating since 2012.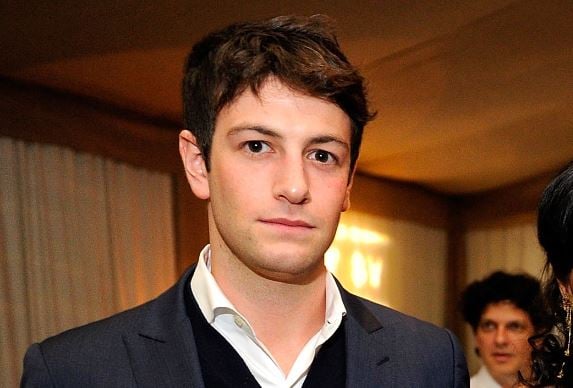 Early Life And Education
Joshua Kushner was born on June 12, 1985, in Livingston, New Jersey. His parents are Sheryl and Charles Kushner. Notably, his paternal grandparents were Polish Holocaust survivors who settled in the United States after World War II. His grandfather Joseph laid the groundwork for what became a family real estate empire.
Today the Kushner Companies is confirmed to be a highly successful real estate development firm managing a portfolio of over 4,000 apartments in New Jersey and more than 60 major buildings in New York City, notably the GM Building, 229 West 43rd Street, and 666 Fifth Avenue.
In 2005 Charles was convicted on 18 criminal counts and sentenced to two years in prison, serving 14 months. He was also ordered to pay a $500,000 fine and was disbarred in New Jersey.
Josh graduated from Harvard in 2008 and then from Harvard Business School in 2011.
Thrive Capital
Kushner's career began at Goldman Sachs but within a year of leaving Harvard undergrad, he had already launched a venture capital firm known as Thrive Capital. Thrive Capital was the second-biggest investor in Instagram, having invested in two rounds.
Thrive's second Instagram investment was at a private valuation of $500 million. That deal closed in April 2012. Several days after the deal closed, Instagram was acquired by Facebook for $1 billion.
Thrive was also an early investor in the medical technology firm Oscar Health Inc, eventually acquiring a 20% equity stake in the company. Sadly, Oscar's stock price dropped by over 90% after it went public in March 2021.
In January 2023, Thrive Capital raised $175 million in a round led by a consortium of billionaires including Henry Kravis, Jorge Paulo Lemann, and Mukesh Ambani. The funding round valued Thrive at $5.3 billion. At that point, Joshua Kushner owned nearly 50% of Thrive's equity. When combined with his family wealth, this increased Joshua's net worth to $3.5 billion. Notably, that made Joshua Kushner $1.5 billion richer than his brother's father-in-law, Donald Trump.
Joshua Kushner Personal Life
Joshua and model Karlie Kloss started dating in 2012. They became engaged in July 2018 and married in October 2019. Before getting engaged, Karlie converted to Judaism. They welcomed their first child in 2021.