Don Lemon is an American television news anchor and journalist who has a net worth of around $12 million. He is popular for being a former lead anchor and presenter for CNN. Notably, his most prominent position with the network was as the "Don Lemon Tonight" host. The show ran from 2014 to 2022. But, it was known as 'CNN Tonight' between 2014 and 2021.
This show had its last broadcast in October 2022. A month before that, Don had moved to become a co-host of a CNN morning show. On April 24, 2023, he was fired from CNN. Through his work on 'CNN Tonight' and other shows, Don Lemon has won multiple awards, including three Emmys.
He is considered among the most influential African Americans globally and one of the highly influential LGBTQ people in broadcasting. For his role at CNN, Don Lemon earned a salary of $4 million annually.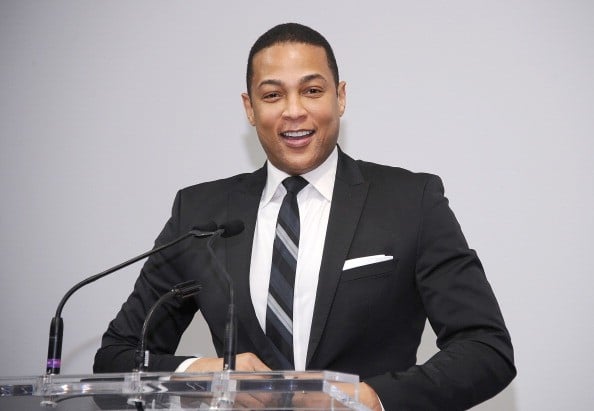 Don Lemon Early Life
Donald Carlton Lemon was born in Baton Rouge, Louisiana on March 1, 1966. Raised entirely in a Creole household, Lemon was voted as class president in his senior year of high school. 13 years ago (2010), Don Lemon admitted in an on-air interview that he was a victim of sexual molestation at the age of five and the perpetrator was a teenage boy. He never spoke about that incident until he was 30.
After he graduated, Don Lemon attended Louisiana State University before he transferred to Brooklyn College in New York where he majored in journalism. As a student, he gained experience working as a news assistant at a Fox News affiliate station in New York.
Career
Before he graduated, Don Lemon worked for different Fox News affiliates. After leaving college, he worked as a correspondent for NBC in Chicago and Philadelphia. Previously, he was working for affiliate stations in Alabama, Birmingham, and Pennsylvania. Over the following years, he rose from being a correspondent to a weekend news anchor. Furthermore, he worked as an investigative reporter for an affiliate during this period in St. Louis.
Ultimately, Don Lemon started working for NBC News' "main" New York City hub of activities. He was featured on both "Today" and "NBC Nightly News" while simultaneously working as the main anchor for "Weekend Today" on MSNBC.
He won three Emmys working as a reporter and local news co-anchor at the NBC affiliate WMAQ-TV in Chicago.
After he gained massive recognition for his many projects and work, Don Lemon agreed to work for CNN in 2006. Since he joined the network, he has become quite famous for his explosive and strong views, appearing to abandon the traditional penchant that many reporters have for unbiased journalism.
In many cases, he made comments that were viewed as controversial by audiences and made several so-called "gaffes" during his time working at CNN. Lemon alleges that he got many death threats throughout his work with the network.
After multiple controversies and ratings drops, Don Lemon was sacked by CNN on April 24, 2023.
Donald Trump Criticisms
After President Donald Trump was elected in 2016, Don Lemon began making direct comments and aired his personal opinions on CNN's programming. He has accused the former president of being racist and supporting white supremacy. After the 2020 elections, Lemon continued mocking Trump and his supporters (almost half of the country at that point).
At one time, Don Lemon and two guests mocked Trump supporters with fake Southern accents, appearing to insult their intelligence. His subsequent "laughing fit" was deemed unprofessional by some of the observers. After Don "laughed so hard he cried," Ivanka Trump tweeted:
"You consistently make fun of half the country and then complain that it is divided."
Legal Issues
In 2019, a bartender working at a bar in New York claimed that Don Lemon assaulted him. The incident happened in 2018, and Lemon supposedly "rubbed his own genitals" before he shoved his fingers in the face of the plaintiff. The bartender, Dustin Hice, claims that Lemon has made many offers to settle out of court for 6-figure sums. Publicly, Donald has denied all of Hice's allegations.
Real Estate
In 2020, it was said that Don Lemon had decided to sell his home in Harlem for $1.75 million. That chic condo consists of two bedrooms, 1,400 square feet of living space, and 2.5 bathrooms. Lemon initially got the condo seven years before for $1.5 million, which might indicate that he is comfortable with a marginally small profit margin on that sale. He might even be trying to break even.
More features include a huge balcony with panoramic views of Harlem and floor-to-ceiling windows. Previously, Lemon had owned another unit in the same building that he sold for $970,000 in 2016. He also has a home in the Hamptons neighborhood of Sag Harbor that he acquired in 2016 for $3 million. Currently, the home is worth about $4.5 million.