Movie fans globally were saddened by Bruce Willis' worsening dementia diagnosis. For over 40 years, Bruce Willis thrilled audiences as a macho yet sensitive action hero. He had the ideal one-line zinger delivered just before the bad guy gets punched, shot, or thrown over a tower. If that is the end of Bruce Willis' career, then it is sad news.
Bruce Willis ranks among the best action stars in film history. He is also undoubtedly one of the most successful.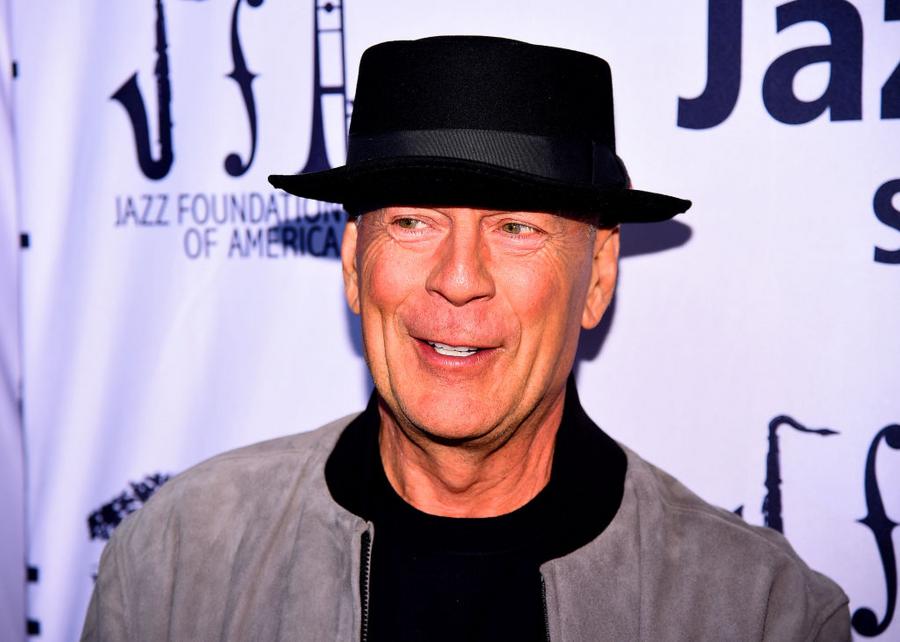 Thanks mainly to action-packed crowd-pleasers like "Armageddon," "G.I. Joe: Retaliation," "Die Hard" franchise," "Pulp Fiction," "The Expendables," and "The Fifth Element", his films have generated about $5 billion at the global box office. That makes him one of the highest-grossing actors of all time.
As expected, Bruce Willis' box office success let him command some of Hollywood's largest salaries, mostly in the mid-to-late 90s and 2000s. At the time Bruce mostly got $14 million in minimum base salary for one movie.
He received $15 million for 1995's "Die Hard: With a Vengeance", $14 million for "The Last Boy Scout" in 1991, $14.8 million for 1998's "Armageddon," and $16.5 million for 1996's "Last Man Standing".
Unexpected Ending
Bruce Willis has constantly been one of the highest-paid actors globally for most of his career and he is the highest-paid actor of all time.
For more than 20 years, Willis has held the record for the biggest acting payday earned from a single film. Interestingly, that record was not set in an action movie. In a surprise twist that the fans and audiences around the World did not see coming, Bruce Willis earned Hollywood's highest single payday in 1999 thanks to…
The Sixth Sense
As is believed, in late 1997 an executive at Disney by the name of David Vogel read a script from a little-known screenwriter named M. Night Shyamalan.
That movie was known as "The Sixth Sense" and David was impressed and blown away. After reading the script, he quickly acquired the film rights, paying a $3 million fee and agreeing to Shyamalan's demand that he direct. The only massive movie Shyamalan had directed before that was a Rosie O'Donnell movie by the name "Wide Awake". He earned $250,000 at the box office on a budget of $6 million and was the writer.
When Disney executives, former CEO Michael Eisner, discovered Vogel's rash decision to spend $3 million on the script from an infamous writer without seeking approval, they got enraged. Vogel lost his position and was banished from the film division. Disney quickly offloaded the rights to "The Sixth Sense" to a production firm by the name of Spyglass, while maintaining 12.5% of the film's gross as a distribution fee.
Spyglass and M. Night Shyamalan wanted a star to carry their picture to Box Office success. They settled on Bruce Willis. To secure his services, Spyglass ponied two huge prizes:
$14 Million
As a base salary… and…
17.5% of the film's profits
Bruce would also get a similar percentage of DVD and licensing proceeds.
Meanwhile, David Vogel was banished from the upper echelons of Disney where he had been a top dog for more than ten years. He spent almost a year working in another division before Disney eventually fired him in June 1999.
"The Sixth Sense" debuted in theaters barely two months later, on August 6, 1999. It was a massive smash!
After it grossed $26.5 million in its opening weekend, the movie spent the five weeks that followed dominating the box office. The Sixth Sense eventually earned $670 million at the global box office on a $40 million production budget and $20 million used for marketing. It became the most rented movie of 2000.
Up to today, "The Sixth Sense" is Bruce Willis' biggest box office result, surpassing "Armageddon" by nearly $120 million.
Biggest Single Film Payday
When everything was accounted for, Bruce Willis' gamble on the unknown director paid off massively. After his $14 million fee, he earned an extra $100 million in backend revenue for a cumulative payday of…
$114 Million
The only other actor in history to have earned more than $100 million from one movie is Tom Cruise. He has earned $100 million THREE TIMES, once from 2005's "War of the Worlds," once from 2000's "Mission Impossible 2," and once again from 2022's "Top Gun: Maverick."
But, Bruce Willis' numbers become more impressive once you factor in inflation. $114 million in 1999 is the same as…
$194 Million
… in the current dollars.
Tom Cruise's $100 million payday acquired from "Mission Impossible 2" in 2000 when adjusted for inflation it comes to $164 million.
Here is another interesting fact:
Disney never righted their wrong with David Vogel. After he left the firm, Vogel launched his consulting business which never took off. He had to go to a Buddhist monastery after he was frustrated for feeling left out of the entertainment sector. He studied meditation at the monastery. Later, he moved to Palm Springs where he launched a film festival and education firm called Digicom.