Bill Medley is an American singer and songwriter who has a net worth of $60 million. He is best known for being one half of the musical duo The Righteous Brothers, which he formed with Bobby Hatfield in 1963. This duo had many hit songs, including "You've Lost That Lovin' Feelin'," "(You're My) Soul and Inspiration," and "Unchained Melody."
Medley has also had a successful career as a solo artist, with his most popular song being the Oscar- and Grammy-winning duet "(I've Had) The Time of My Life," which was sung with Jennifer Warnes. The Righteous Brothers' most famous hit is maybe "You've Lost That Lovin' Feelin'". Based on BMI, the song has been broadcast more than 20 million times, making it the most-played radio song of the 20th century.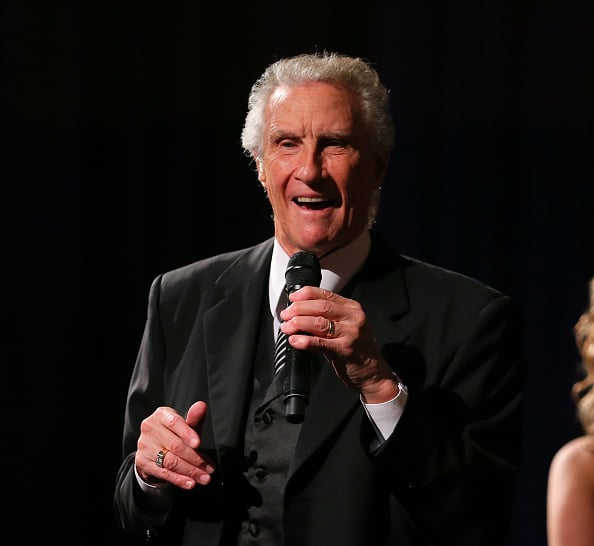 Their single "(You're My) Soul and Inspiration" was certified Gold and hit #1 in the United States in 1966. Bobby is also notable for his 1965 version of "Unchained Melody" which he did solo, but is credited with and was released as a Righteous Brothers song.
The Righteous Brothers were inducted into the Rock and Roll Hall of Fame by Billy Joel in March 2003. The pair then performed together often until Hatfield passed away in November 2003. Hatfield died at a Radisson Hotel in Kalamazoo, Michigan hours before a scheduled Righteous Brothers concert.
Bill Medley has also released 14 solo studio albums. His song "(I've Had) The Time of My Life" with Jennifer Warnes from the famous movie Dirty Dancing won the pair a Grammy Award in 1998. He also authored the book The Time of My Life: A Righteous Brother's Memoir and he continues to perform around the world today.
The Righteous Brothers' music got huge boosts due to appearances in some classic films. In two cases, their songs became intricately linked to the movies. "You've Lost That Lovin' Feelin'" was a centerpiece in the 1986 movie "Top Gun" and "Unchained Melody" was included majorly in the 1990 movie "Ghost".
Bill Medley was born on September 19, 1940, in Santa Ana, California to Irma and Arnol, who had a swing band. Raised in the Presbyterian faith, he sang in his church's choir. Medley then became even more passionate about music when he listened to R&B songs on black-oriented radio stations; among his earliest influences was Little Richard.
Bill Medley Career
Medley's first musical group was the Singing duo known as the Romancers, which he formed with his friend Don Fiduccia. Two of their songs, "Womaling" and "Chimes of My Heart," were recorded by the vocal quartet the Diamonds.
Fiduccia and Medley consequently formed the Paramours with Sal Fasulo and Nick Tuturro. Later, they were joined by Mike Rider and Barry Rillera. The Paramours went on to land a contract with Smash Records, releasing songs like "Miss Social Climber" and "That's the Way We Love."
For over 40 years, he has been singing and had a solo career. He was also part of The Righteous Brothers group.
In 2015, Bill sold his home on Balboa Peninsula in Newport Beach for $6 million.