Princess Letizia of Spain is currently the Queen of Spain and wife of King Felipe VI. She has a net worth of $10 million. King Felipe VI became king on June 19, 2014, on the abdication of his father Juan Carlos I.
Princess Letizia of Spain was born on September 15, 1972, in Oviedo, Asturias, Spain. Before her marriage to Felipe, Letizia was a renowned journalist and news anchor. It has been suggested in the press that, although Letizia is from a working-class lineage, she is also a descendant of an untitled family descended from medieval nobility who served as Constables of Castile.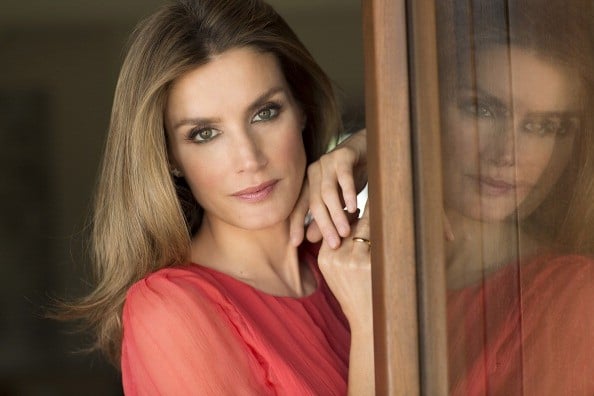 After she completed her studies at the Complutense University of Madrid, she spent some time in Guadalajara, Mexico. While in Mexico, she was working at the newspaper, Siglo XXI. After she returned to Spain, she worked for the Spanish version of the economic channel Bloomberg before she moved to the news network CNN+, a Spanish 24-hour television news channel.
In 2000, she moved to TVE, where she worked for the news channel 24 Horas. In 2002, she anchored the weekly news report program Informe Semanal. Later, she hosted the daily morning news program Telediario Matinal on TVE 1. In August 2003, several months before her engagement to Felipe, Letizia was promoted to anchor the TVE daily evening news program Telediario 2. It is rated as the most viewed newscast in Spain.
In September 2001, she broadcasted live from Ground Zero after the 9/11 attacks in New York, and in 2003 she filed reports from Iraq following the intense war. On November 1, 2003, to the surprise of many people, the Royal Household announced Letizia's engagement to the Prince of Austrias. Letizia then moved into a wing of Zarzuela Palace until the day of the wedding.