One abandoned superyacht that was once owned by a sanctioned Russian billionaire has now got a new owner. The buyer is Eric Schmidt who earned his $24 billion net worth as the former CEO of Google. Eric allegedly paid a staggering $67.6 million for the 267-foot yacht, named Alfa Nero.
This craft was formerly connected to Andrey Guryev, one of the many Russian billionaires whose property was seized and placed under sanction because of his supposed link to the Russian invasion of Ukraine.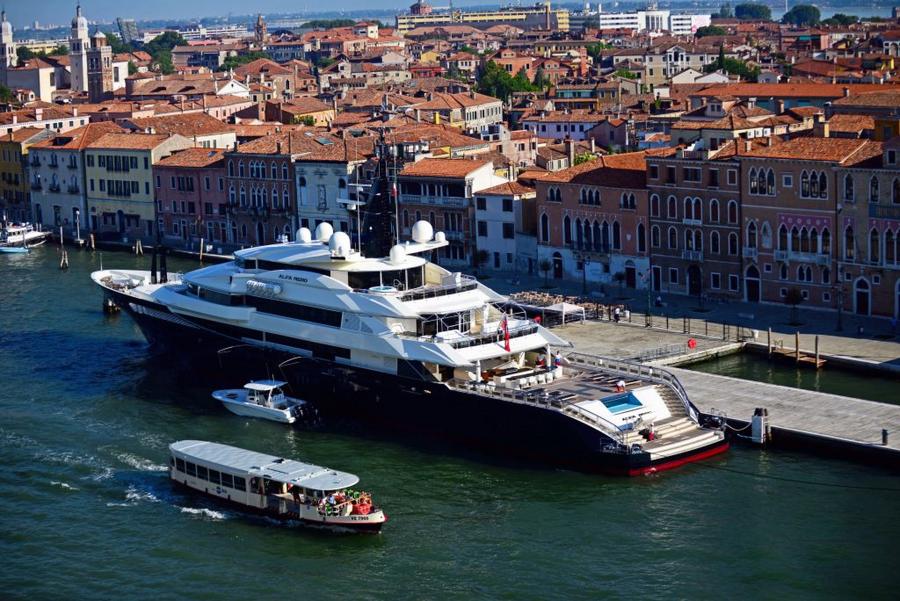 Guryev's daughter tried to block the sale, alleging that the superyacht belonged to her as opposed to her father. This claim appeared to be at least somehow contradictory to what Guryev's attorney insisted in March:
"Mr. Guryev neither owns nor controls the Alfa Nero and has simply used the vessel from time to time under commercial charter since 2014."
$112,000 Monthly Maintenance
Irrespective of the details of the Alfa Nero's past ownership, it was abandoned in the port of Falmouth Harbor in Antigua Bay, and the Antigua and Barbuda Port Authority acquired it and put it up for sale. They were allegedly eager sellers, owing to the yacht's estimated maintenance and upkeep expenses in the range of $112,000 every month.
Why did Antigua strive to ensure that the yacht did not rot? Because when a plane or yacht is seized, the country where it is legally held is needed to continue maintaining the asset. The Antiguan government told Boat International that during the time spent by the superyacht in Antigua, it consumed more than $500,000 worth of fuel alone at the expense of Antiguan taxpayers.
That might be the reason why Schmidt got this boat for the relative steal of $67.6 million compared to the reported $120 million that Guryev and entities linked to him paid for it in 2014.
Some of the proceeds of this sale will go towards paying the crew, captain, and different creditors that put their money into its maintenance and upkeep. In the case of Schmidt's plans for the yacht, he is yet to comment publicly on his acquisition, but whatever they are he is sure to enjoy owning the boat since he can afford the upkeep comfortably.