Athina Onassis is a French-Greek heiress and equestrian who has a net worth of approximately $1 billion. She is the only surviving heir to the Aristotle Onassis shipping fortune, and her net worth is mainly a result of her famously wealthy family, but Onassis has made a name for herself as a competitive and renowned show jumper.
Her career in the world of equestrian sports started as a teenager when she was still called Athina Roussel. Since then, Athina has tried to reconnect with her Greek heritage by reinstating her Greek last name and learning the Greek language.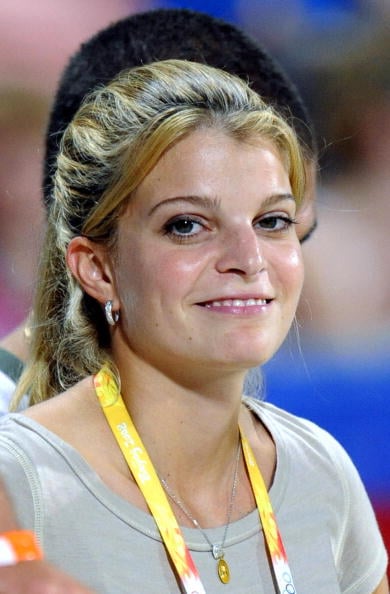 She has also been involved in some legal issues involving her inheritance, which was locked up in a trust fund controlled by directors at the Onassis Company. Even her net worth has been called into question by those in the media, with some insisting that she is not a "billionaire heiress" as she is mostly known.
But, 'most in the know' continue considering Onassis a billionaire. It is a sure thing that her financial future is secure barring some type of unforeseen catastrophic economic collapse.
Athina Onassis Early Life
Athina Onassis was born Athina Hélène Onassis on January 29, 1985, in Neuilly-sur-Seine, France. Christina, her mother, was a Greek heiress, businesswoman, and socialite, and her father, Thierry Roussel, is a French pharmaceutical heir.
Thierry and Christina divorced in 1987 after Roussel fathered two children with model Marianne "Gaby" Landhage. In 1988, Christina sadly passed away from pulmonary edema when Athina was only 3 years old. Onassis was then raised by her father and Landhage, the woman he married in 1990.
Athina went to Lussy-sur-Morges, Switzerland, and she took a preparatory course in Brussels, Belgium, then in 2003, she passed her baccalauréat exam.
Onassis has a half-brother, Erik, and two half-sisters, Johanna and Sandrine. Her grandfather, Greek shipping magnate Aristotle Onassis, was among the richest men globally; he was married to Jacqueline Kennedy at the time of his demise, and she allegedly got $26 million from his estate.
Equestrian Career
Athina started riding horses during her childhood, and in 2001, she was the runner-up at an event in Jerez, Spain. She has already participated in the Global Champions Tour as a competitive show jumper and has served as a patroness of the competition. In 2007, she set up the Athina Onassis International Horse Show in São Paulo and it moved to Rio de Janeiro two years later and Saint-Tropez in 2014.
In 2012, Onassis fell off a horse and suffered a spinal injury, but the following year she competed in the European Show Jumping Championships. She also participated in the 2014 World Championships. Athina and her former husband, Alvaro de Miranda Neto, co-owned AD Sport Horses, a Belgium-based business fully Dedicated to breeding and training horses.
Onassis Estate
Athina's mother, Christina, inherited 55% of the Onassis fortune, and the remaining 45% of the estate (without Jackie Kennedy Onassis's portion of $26 million) was donated to the Alexander S. Onassis Foundation, which was launched in honor of Aristotle's son, who died of injuries that resulted from a plane crash in 1973.
Since Christina did not entirely trust Thierry Roussel, the family arranged for the Onassis estate to be controlled by a board of administrators until Athina attained legal age. Christina appointed Theodore Gabrielides, Apostolos Zabelas, Paul Ioannidis, and Stelio Papadimitriou as trustees, and during Athina's youth, the board had to approve all expenditures that Roussel made on her behalf.
In 1999, a court in Vaduz, Liechtenstein, ruled that the management of Athina's inheritance be relocated to the Switzerland auditing company KPMG Fides.
Athina took over the inheritance on her 18th birthday, and after she turned 21, her lawyers tried to have her instated as the President of the Onassis Foundation to no avail. The foundation's then-President, Stelio Papadimitriou, said:
This is the most prominent foundation in Greece. We are not going to turn it over to someone who has no connection with our culture, our religion, our language, or our shared experiences, and who never went to college or worked a day in her life. There's nothing we would want more than to have a descendant of Onassis become president of the foundation, but Athina's qualifications for the job are nil."
Based on her stepmother, Gaby Landhage, Athina had told her that "if she could burn all the Onassis money, she would do it."
Real Estate
In 2014, Onassis paid $12 million for a horse farm in Wellington, Florida, and she sold the 5.62-acre property for $12.75 million in 2017. In 2013, Athina sold the Greek island of Skorpios to Russian billionaire Ekaterina Rybolovleva. Although the exact details of the sale price are not known, it is estimated to be about $150 million.
Aristotle acquired Skorpios for 3.5 million drachmas (which is equivalent to nearly $12,000 today) in 1963, and he is buried on the island, as are Alexander and Christina.