Robert Herjavec, the resident softy of "Shark Tank," has acquired an expansive estate in the gated Hidden Hills community of Los Angeles. In paying around $26 million for the property, Herjavec has set a Hidden Hills price record, which is an incredible feat given some of the big names who also own homes in this place, including Madonna and Nicki Minaj.
Herjavec now allegedly owns the most expensive home in the Hidden Hills community. It is not the first time owning a home in Hidden Hills either, having bought another property there for 14.6 million back in 2019. He then flipped it for a nearly $2.5 million profit in 2021.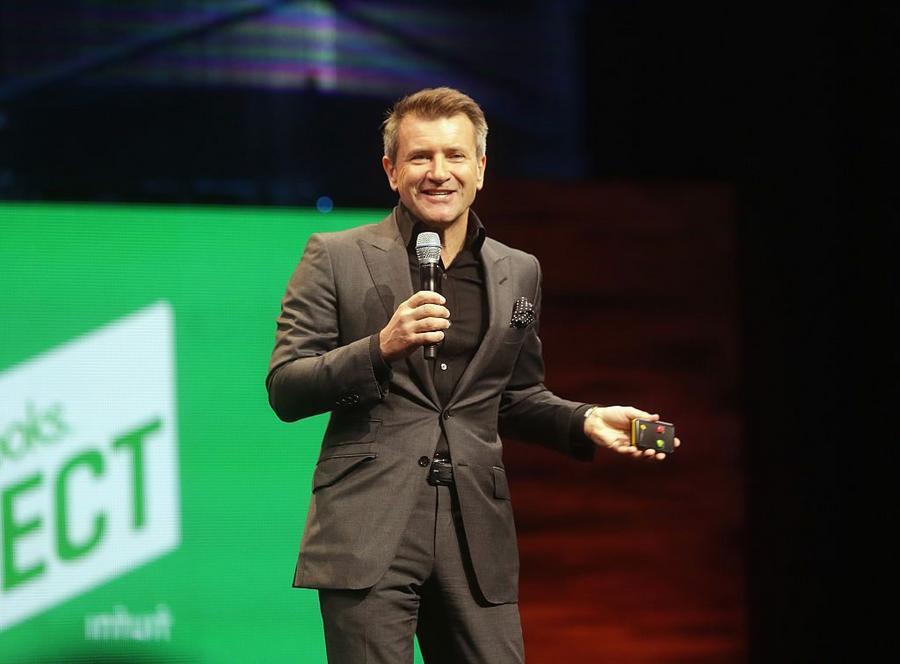 As for Herjavec's latest acquisition, the modern farmhouse-style abode sprawls across almost seven and a half acres of valuable Hidden Hills real estate, with nearly 14,700 square feet of interior space. That is enough room for six bedrooms and eight bathrooms, coupled with a lot of amenities, including a sunroom, a private study, a luxurious home theater, and a gym with a sauna.
But, it is even more impressive on the outside, hosting a 65-foot zero-edge swimming pool, a regulation tennis court, golf cart paths, two par 3 golf holes, a volleyball court, and an 11-car garage. Here is how this home is described in the official marketing materials:
"Loft-chic sophistication is brought to life with fine natural finishings. Reclaimed wood beams, custom iron awnings, glass doors w/oversized windows and exposed stone throughout create a restored traditional aesthetic to a crisp new home with modern functionality and the finest amenities."
Interestingly, the home is also listed as being available for rent at an impressive $60,000 per month, but this might have been before Herjavec made the record-setting purchase of it. In any case, the home tour is available in various videos.