William Shatner is a Canadian-born actor, producer, author, director, singer, and screenwriter who has a net worth of $100 million. He is famously known for his portrayal of Captain James T. Kirk in the "Star Trek" franchise. William Shatner has also had several leading roles in other hit shows like "The Practice," "T.J. Hooker," and "Boston Legal."
Shatner was born on March 22, 1931, in Montreal, Quebec, Canada to a Jewish family. Notably, the family's last name had been Anglicized from Schattner to Shatner by his paternal grandfather. Ann and Joseph were his parents. William Shatner had two sisters.
He attended Willingdon Elementary School and West Hill High School. In that context, he is an alumnus of the Montreal Children's Theatre. He studied Economics at McGill University in Montreal, Canada, and graduated with a Bachelor's degree in 1952.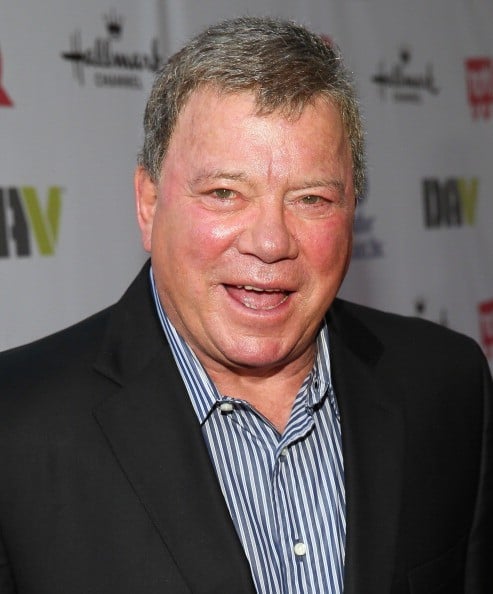 Career
After college, Shatner got a job as the business manager for a playhouse in Montreal. From there, he joined the Canadian National Repertory Theatre to train as a classical Shakespearean actor. From 1954, William Shatner played several roles at the Stratford Shakespeare Festival.
During the same year, he was cast as Ranger Bob on The Canadian "Howdy Doody Show." He made his feature film debut in 1958 acting in "The Brothers Karamazov." Later, William Shatner landed a role in "Alfred Hitchcock Presents" in the episode known as "The Glass Eye."
Shatner's big break came when he was cast as Captain James T. Kirk in "Star Trek," which ran between 1966 and 1969. In 1973, he resumed the role of Captain Kirk, but only in voice, in the animated "Star Trek" series. Interestingly, Star Trek developed a cult following in the 1970s after its cancellation due to syndicated reruns, and Captain Kirk grew into a cultural icon. William Shatner started appearing at Star Trek conventions.
He landed a starring role on "T. J. Hooker," and the show ran from 1982 to 1986. Also in the 1980s, he reprised his role as James T. Kirk in five "Star Trek" movies. Interestingly, he also began directing film and television at the time. Shatner directed multiple episodes of "T. J. Hooker" and the feature film "Star Trek V: The Final Frontier."
William Shatner co-starred in the 2000 movie "Miss Congeniality." He reprised that role in the 2004 sequel "Miss Congeniality 2: Armed and Fabulous."
David E. Kelley cast Shatner as Denny Crane in the last season of the legal drama "The Practice." William Shatner took the Crane role to "Boston Legal;" where he remained with the series until its end in 2008.
Shatner is said to make an incredible $150,000 per episode of a television show.
Did William Shatner Make $600M Off Priceline?
There have been lots of rumors and debates over the last several years over whether or not William Shatner made $600 million working as the commercial pitchman for Priceline.com. Here is the background:
In 1997, Shatner signed on to be the "Priceline Negotiator" in a series of interesting commercials for the upstart dotcom travel firm. At the time, the internet bubble was growing bigger and firms like Priceline were getting incredible stock market valuations from their initial public offerings (IPOs).
Based on the rumor, William Shatner insisted on getting stock as compensation instead of cash. At that time, it seemed like a wise move to get the stock, but soon the bubble burst, and Priceline shares lost almost all their value. The stock plunged to as low as $1.80 per share in 2000. More than 10 years later and Shatner was still doing commercials and Priceline had made a massive comeback, now trading at more than $300 per share.
Rumors came up that Shatner did not sell any of his stock during the ten years after the bubble burst resulting in some people speculating that his shares were now worth more than $600 million. William Shatner vehemently denied all these rumors on multiple public occasions, most notably in an interview with Howard Stern. He published on Twitter:
"Someone stupid said a stupid thing about me making $600M. It ain't so. Relatives are coming out of the woodwork. Too bad it never happened."
Real Estate
Shatner's longtime residence is a four-bedroom, four-bathroom, 4,016-square-foot home located in Studio City, California.