Ryan Reynolds is funny and beloved by critics and audiences in equal measure. He is married to Blake Lively and after this announcement, he becomes one of the richest celebrities in the world. Ryan just sold his wireless firm Mint Mobile to T-Mobile for a staggering $1.35 billion worth of stock and cash.
Reynolds was a minority owner, but even with what is said to be a 25% stake, he will walk away from this deal with a mouthwatering net worth that ranks alongside other extremely rich celebrities like Sylvester Stallone, Tom Hanks, Jennifer Aniston, and Clint Eastwood.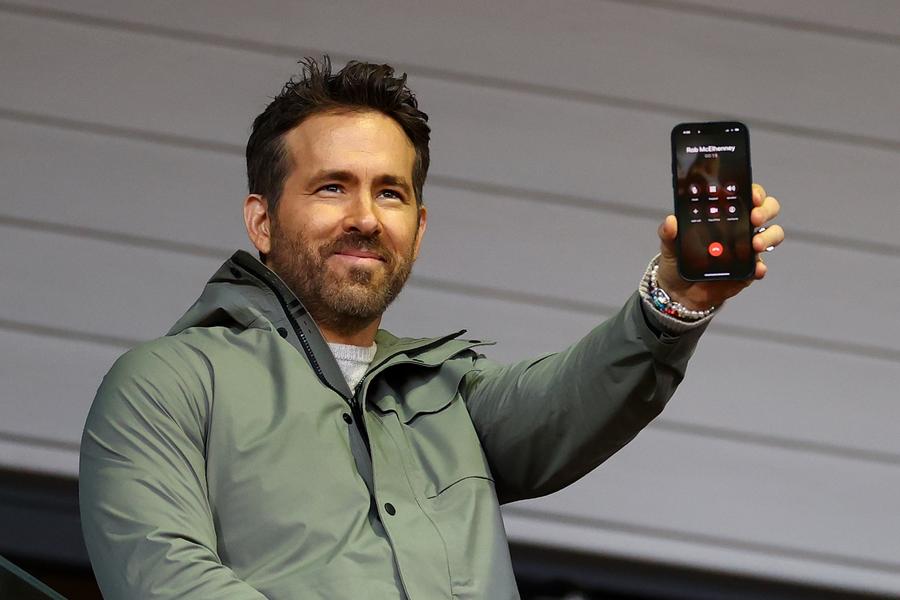 Ryan became a partner in Mint Mobile in December 2019. At the time of that announcement, Ryan Reynolds published an appropriately cheeky statement:
"Celebrities generally invest in high-end products like skincare brands or delicious gin companies. Yet Mint is making wireless way more affordable at a time when the average American is paying 65 dollars a month. I'm excited to champion a more practical approach to the most essential technology."
The reference to "delicious gin companies" was a not-so-subtle nod to Reynolds's Aviation Gin Company, which he offloaded to Diageo nine months later for $335 million. That deal could be worth an impressive $600 million over 10 years.
What is Mint Mobile? How much will Ryan Reynolds make from the deal?
Mint Mobile Overview
You Might probably be a bit Aware of Mint Mobile due to the commercials that Ryan has appeared in for the firm. For instance, the commercial when he brought back fellow Canadian comedy legend Rick Moranis, who had already retired from acting for decades. He did all that only so he could say hi to him.
Mint Mobile is what is referred to as a mobile virtual network operator (MVNO) that offers affordable wireless service to users in the United States. Launched in 2016, the firm operates on T-Mobile's network and provides prepaid plans with different amounts of top-speed data, coupled with unlimited text and talk.
Interestingly, Mint Mobile's plans are perfectly designed to be flexible and affordable, with options for 3, 6, or 12 months of service at a time. Clients can bring their compatible device or buy one from Mint Mobile, and the firm offers a 7-day money-back guarantee for clients who are not fully satisfied with their service.
Mint Mobile's business model is primarily based on providing low prices by cutting out most of the traditional costs that are associated with wireless carriers, including physical stores and long-term contracts. Instead, the firm operates mostly online and heavily relies on its website and customer service team to support its clients.
How Much Money Did Ryan Reynolds Make?
It is thought that Ryan Reynolds owned 25% of Mint Mobile. The deal's overall value is said to be $1.35 billion in cash and stock, broken down as 61% stock and 39% cash.
Using these numbers, as a 25% owner, Reynolds would as expected get:
$70 million after tax ($130 million pre-tax). Using the math, 39% of $1.35 billion is $526 million in cash. 25% of $526 million is $131 million.
 $205 million worth of T-Mobile stock. Using that math, 61% of $1.35 billion is $823 million. 25% of $823 million is $205 million worth of T-Mobile stock. T-Mobile's price per share currently is $144. Thus, Ryan may also be getting nearly 1.4 million shares of T-Mobile. 1,423,611 shares to be precise.
To determine Ryan Reynolds's net worth we now use the $70 million after-tax cash number and the FULL $205 million stock number. If he sells some or all of his shares, taxes will be accounted for at that point. For now, we just assume that there is an entire $275 million gain to his net worth.
Before the announcement of this deal, Ryan was worth around $150 million using a $50 million value of his Mint Mobile investment. Thus, after this deal, his net worth will increase to over $350 million.