The renowned luxury supercar firm Bugatti previously said that its new W16 Mistral would be the last Bugatti car to be powered fully by gasoline. While this remains true, the car manufacturer had one more gas-powered vehicle in the garage that it recently sold for a staggering $10.7 million, the most ever paid for a new car at an auction.
It is a one-of-a-kind Bugatti Chiron Profilée. It was developed in late 2020 as a high-powered variant of its famous Chiron line that is limited to 500 models. Sadly, the firm noted that it was going to reach that 500 mark before the Profilée would be ready for production to start. However, the Decision was made to finish the single development model that Bugatti engineers were working on anyway and put the car up for auction.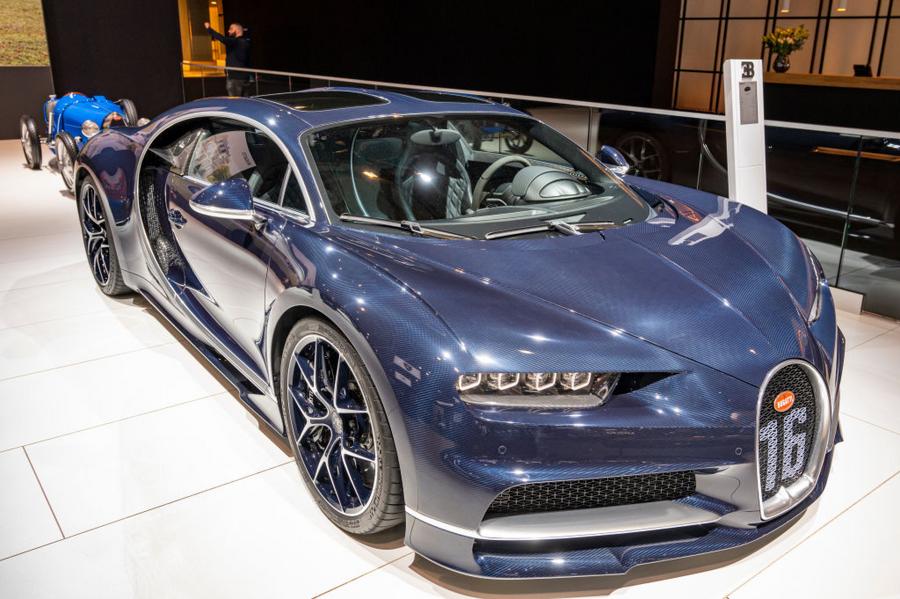 This move turned out to be a wise decision because now an anonymous bidder paid $10.7 million (including fees) for the one-of-a-kind automobile. Not only is that the most amount of money ever spent on a new car at an auction, but considerably more than the estimated range of between $4.5 million and $6 million that auction house RM Sotheby's expected to see before the bidding started. The previous record was held by a Ferrari LaFerrari Aperta that sold in 2017 for $9 million.
Interestingly, the Profilée was designed to perfectly blend the high performance of the firm's Pur Sport with the luxury style of the Chiron. In that context, it is the quickest accelerating Chiron that was ever made, going from zero to 62 miles per hour in 2.3 seconds.
With a top speed of 236 miles per hour, it is also faster than the Pur Sport, but not quite the fastest within the Bugatti brand, with some of the Bugatti cars allegedly boasting top speeds of a staggering 300 miles per hour.
Just the buyer of the Bugatti Chiron Profilée knows whether its high-performance Capabilities will really be put to test on the road, given that it is both the most expensive new car ever sold at an auction and the last of the Bugatti gas guzzlers. Notably, even as the last gas-powered Bugatti ever sold, it will not be the last to be delivered, since the firm allegedly has backlogs going into 2025.